ONLY ADMINS CAN SEE THIS

seats available
views woo in stock:
stock: 12
start:

term: 202301
reg type:
starts: before today, so it's already over
---------------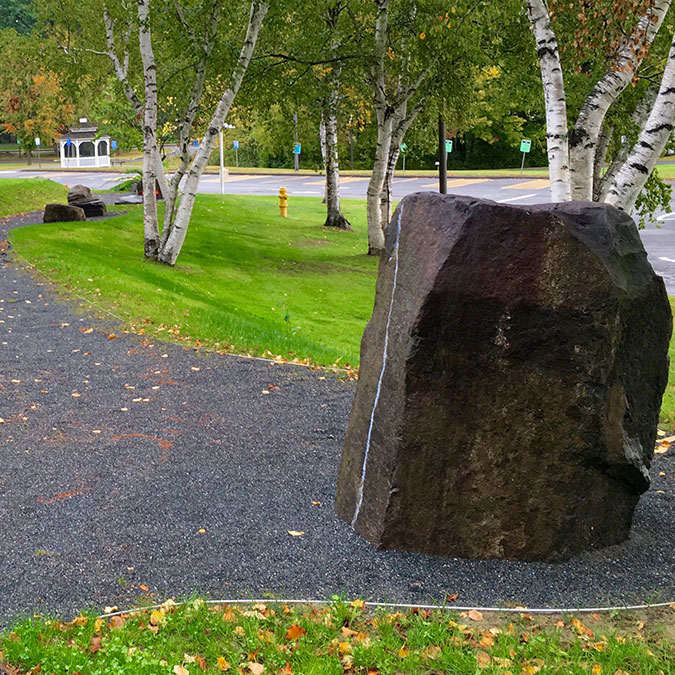 Seen at GCC: The Birth and Death of the Pangea Supercontinent
We do not want cost to be a barrier to participation! You can take this workshop for free, but your donation makes it possible for us to continue offering similar programming for our community! Please consider paying our minimum suggested amount. (Enter 0 to register for free.)
This workshop is not currently available. Add your name to the waiting list and we'll let you know as soon as it's offered again!
Join the Waitlist
In-Person
Saturday April 15, 2023
•
1-3pm
•
GCC Main Campus
Greenfield Community College's campus location and collections provide a unique look at the region's "deep history!" Geologist Richard Little explains how these major "birth and death" events happened and illustrates with the local specimens along the GCC Geology Path and in the geology lab. You will see dramatic evidence of colliding and splitting tectonic plates plus fossils and sediments from ancient oceans that were here before Pangea! Little will point out obvious evidence in our campus landscape of glacial Lake Hitchcock and Connecticut River locations after the lake drained. A geology lab visit will further illustrate this history via samples and demonstrations. Participants are invited to bring samples for identification. Microscopes will be available.
About the Presenter
Educator and armored mud ball evangelist Richard Little has BA and MA degrees from Clark University and the University of Southern California, respectively, and is Professor Emeritus at GCC where he taught geology for over 40 years. He has written two books and produced two DVDs about Connecticut Valley geology and continues to lecture and host educational geological tours around the world.