ONLY ADMINS CAN SEE THIS

no more seats
views woo in stock:
stock: 0
start:

term: 202309
reg type:
starts: before today, so it's already over
---------------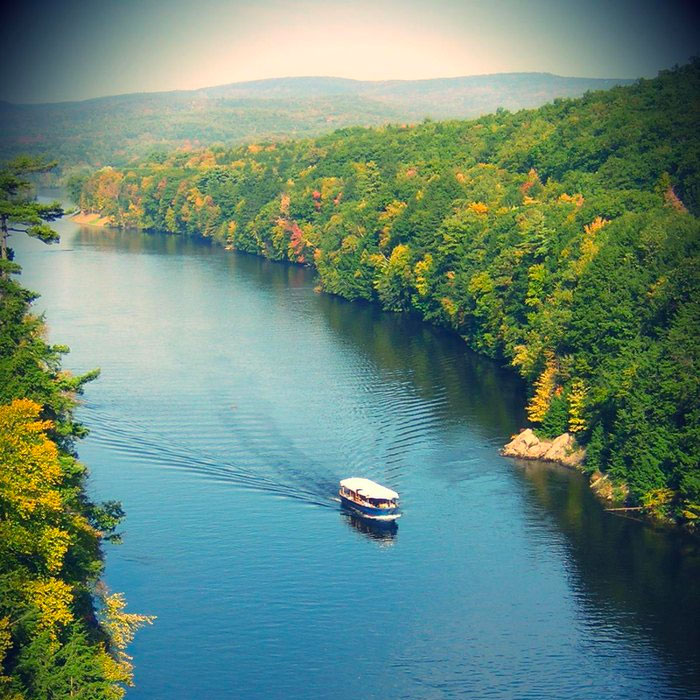 Cruising Through Deep History: Amazing Stories Along the Connecticut River
We do not want cost to be a barrier to participation! You can take this workshop for free, but your donation makes it possible for us to continue offering similar programming for our community! Please consider paying our minimum suggested amount. (Enter 0 to register for free.)
This workshop is not currently available. Add your name to the waiting list and we'll let you know as soon as it's offered again!
Join the Waitlist
In-Person
Sunday September 24, 2023
•
1:15pm sharp!
This trip from Northfield to Barton Cove and back will reveal the birth and death of the Pangea supercontinent, the "Valley of the Dinosaurs" and then more recent events of glaciation and Lake Hitchcock. "Franklin County is the best place in the world to study geology" says GCC Professor Emeritus Richard Little, our guide for this amazing journey through time. He will teach you to "read the stories in rocks and landscapes" as we head downstream as well as reveal the solution to the mysterious hundred-foot-deep holes in the Connecticut riverbed. You will also see samples of rare Jurassic armored mud balls as we cruise through French King Gorge. Come with us and explore wonderful river-view landscapes and wildlife! There may even be an eagle watching over us!
About the Presenter
Educator and armored mud ball evangelist Richard Little has BA and MA degrees from Clark University and the University of Southern California, respectively, and is Professor Emeritus at GCC where he taught geology for over 40 years. He has written two books and produced two DVDs about Connecticut Valley geology and continues to lecture and host educational geological tours around the world.