ONLY ADMINS CAN SEE THIS

seats available
views woo in stock:
stock: 4
start:

term: 202301
reg type:
starts: before today, so it's already over
---------------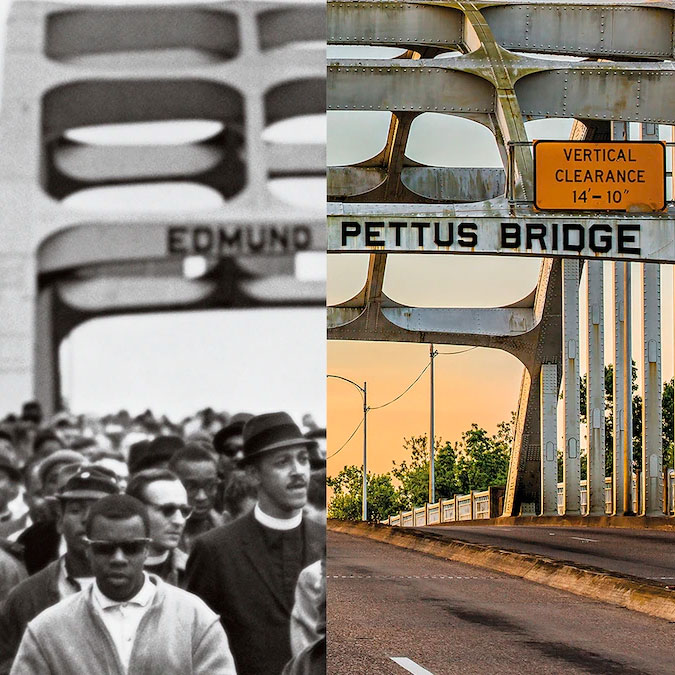 An Alabama Civil Rights Circuit
We do not want cost to be a barrier to participation! You can take this workshop for free, but your donation makes it possible for us to continue offering similar programming for our community! Please consider paying our minimum suggested amount. (Enter 0 to register for free.)
This workshop is not currently available. Add your name to the waiting list and we'll let you know as soon as it's offered again!
Join the Waitlist
In-Person
Thursday May 11, 2023
•
12-1:30pm
•
GCC Main Campus
Nina Keller and friend Hedy Tripp designed a one-week tour of 1960s Alabama civil rights historical "hot spots," spending time in Birmingham, Selma, Montgomery and Tuskegee. Highlights include the Equal Justice Initiative Museum and Memorial, the Southern Poverty Law Center, Tuskegee's George Washington Carver Museum, a Black baseball hall of fame and attendance at a Black Baptist Sunday service in one of MLK's churches. Nina will present what was revealed by reading museum programs, placards, handouts and other literature and by attending lectures and engaging with museum guards and locals.
About the Presenter
Nina Keller—activist, environmentalist, organic farmer, teacher, writer, artist, optimist, animal lover, rebel—activated sedentary intellectual interests in our country's history and the civil rights era by traveling in the South and brings her audiences to the front lines of that visceral experience.