ONLY ADMINS CAN SEE THIS

seats available
views woo in stock:
stock:
start:

term: 202301
reg type:
starts: before today, so it's already over
---------------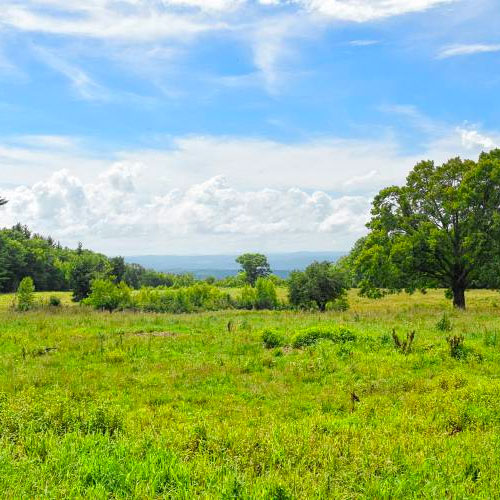 Senior Symposia programming is developed by our board of senior advisors, but is open to participants of all ages. We regret that we can not accept cash or check payment at the door at Senior Symposia events. Unless otherwise indicated, all workshops take place from 2-4pm.
Working Together for the Land
The instructor has made this class available for free, but your donation makes it possible for us to continue offering similar programming for our community! Please consider paying our minimum suggested amount. (Enter 0 to register for free.)
In-Person
Wednesday April 26, 2023
•
2-4pm
•
John Zon Community Center
Through a slide presentation Leigh Youngblood will illustrate the impact and potential of collaboration rather than competition as realized by the work of the Mount Grace Land Conservation Trust. In cultural times that too often emphasize competition and differences, the Mount Grace Trust has been a model of collaboration and received the 2022 National Land Trust Excellence Award. As Trust director, Youngblood worked with many partners to creatively protect tens of thousands of acres of woodland and agricultural land across north central Massachusetts This presentation will focus on local stories to demonstrate innovative applications of collaboration that serve as national models while securing the integrity of the local region's colorful mosaic of forests, fields and waterways.
About the Presenter
Leigh Youngblood served as Executive Director at the Mount Grace Land Conservation Trust for over twenty-seven years. In 1997, she helped found and facilitate North Quabbin Regional Landscape Partnership, a then-novel collaboration that inspired a network of fifty such partnerships across the eastern U.S. In 2011, Youngblood was appointed by Governor Deval Patrick as co-chair with Senator Stephen Brewer to the Massachusetts Commission on Financing Forest Conservation. Youngblood is now a consultant with Interim Executive Solutions.