ONLY ADMINS CAN SEE THIS

seats available
views woo in stock:
stock:
start:

term: 202307
reg type:
starts: before today, so it's already over
---------------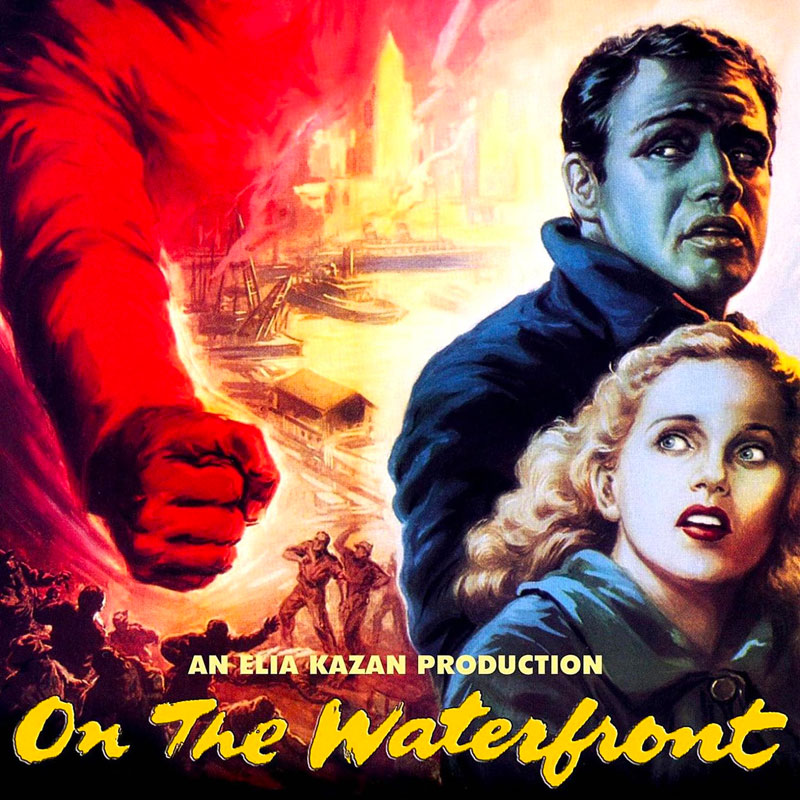 Senior Symposia programming is developed by our board of senior advisors, but is open to participants of all ages. We regret that we can not accept cash or check payment at the door at Senior Symposia events. Unless otherwise indicated, all workshops take place from 2-4pm.
Classic Film & Conversation: On the Waterfront
We do not want cost to be a barrier to participation! You can take this workshop for free, but your donation makes it possible for us to continue offering similar programming for our community! Please consider paying our minimum suggested amount. (Enter 0 to register for free.)
In-Person
Thursday October 19, 2023
•
12:30-3pm
•
Greenfield Garden Cinemas
Directed by Elia Kazan, On the Waterfront (1954) is a gritty exposé of racketeering in the waterfront unions shot on location in Hoboken, NJ. A young Marlon Brando electrifies the screen as a prizefighter-turned-longshoreman in a drama of redemption. Eva Marie Saint (his innocent girlfriend), Rod Steiger (his compromised older brother), Karl Malden (an activist priest), and Lee J. Cobb (a corrupt union boss) all deliver impressive performances. Nominated for twelve Oscars, it won eight, including Best Picture. How the film's storyline might valorize Kazan's and screenwriter Budd Schulberg's cooperative testimony before the House Committee on Un-American Activities in 1952 adds another level of drama to our understanding of this American classic.
About the Presenter
Carolyn Anderson, Professor Emerita at UMass-Amherst, was a founding member of the University's Interdepartmental Program in Film Studies and represented UMass on the Five College Film Council for decades. She is the co-author of two books on American documentary filmmaker Frederick Wiseman, has published widely on a variety of film topics and has lectured on film in a range of venues internationally.