ONLY ADMINS CAN SEE THIS

seats available
views woo in stock:
stock:
start:

term: 202307
reg type:
starts: before today, so it's already over
---------------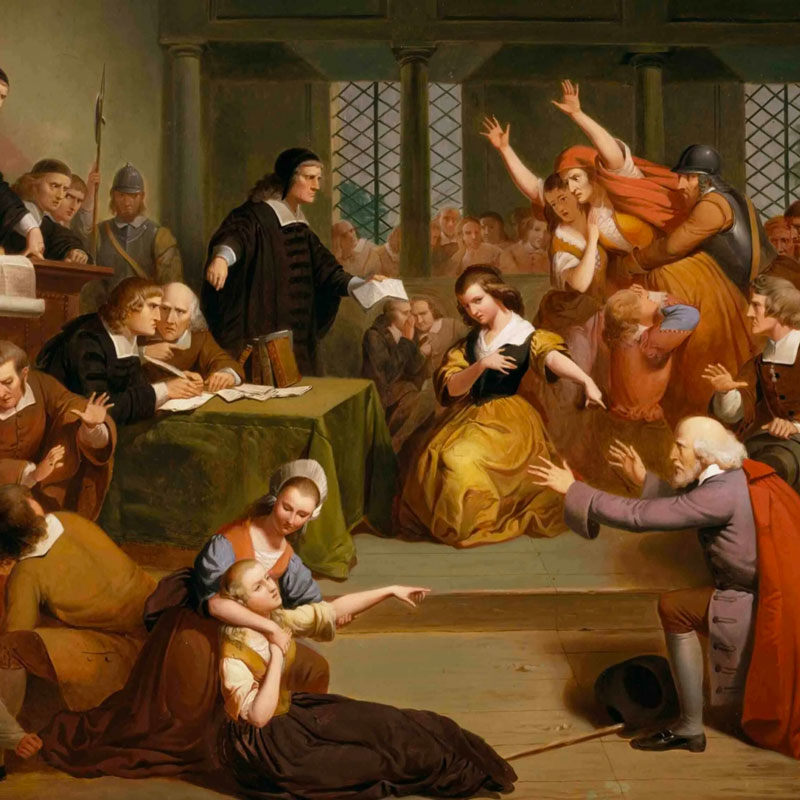 Senior Symposia programming is developed by our board of senior advisors, but is open to participants of all ages. We regret that we can not accept cash or check payment at the door at Senior Symposia events. Unless otherwise indicated, all workshops take place from 2-4pm.
"Conversing with the Devil": Witchcraft & Witch Persecution in Early New England
We do not want cost to be a barrier to participation! You can take this workshop for free, but your donation makes it possible for us to continue offering similar programming for our community! Please consider paying our minimum suggested amount. (Enter 0 to register for free.)
In-Person
Tuesday October 31, 2023
•
2-4pm
•
John Zon Community Center
Mention witch trials and most people will make an immediate connection to Salem, Massachusetts, where the courts sentenced 19 people to hang for the crime of witchcraft and tortured a 20th to death. Less known is that dozens and perhaps hundreds of people were tried for witchcraft in New England, beginning over four decades before the infamous events in Salem. This lecture will explore witchcraft and witch-hunting in New England in the seventeenth century, in communities shaped by a profound belief in the devil, with special attention to the role that gender played in both accusations and trials.
About the Presenter
Leslie Lindenauer is Professor in the Department of History and World Perspectives at Western Connecticut State University, where she teaches courses in early American history, public history, and gender studies. She received degrees in history from Brown University and New York University and has served as an administrator at several history museums in the northeast. Her book I Could Not Call Her Mother: The Stepmother in American Popular Culture, 1750-1960 was published by Lexington Books in 2014.